(Paper) Latest Areva T&D Fresher Job Interview Paper Pattern : 09-Sept.-2011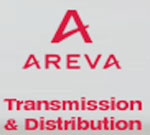 Areva T&D
Company Name: Areva T&D
Type : Fresher
First Round is written
Second is Group Discuss.
Last Personal Interview
Written Test From Electrical
1) Why breather is used in transformer?
2) Why transformer core is laminated?
3) Which is odd?
a) Brother
b) Sister
c) Friend
d) Mother
4) Gave a series what is the next number?(difference) Transient current is due to what? (energy change in l,c)
5) Which is active?
PN-DIODE
Inductor,
Capacitor,
Current Power
6) Which is a Standard cell?
7) If There is One or More Sources of emf then it is ?
Active,
Passive,
Linear,
Non linear
8) Least Specific Resistance?
Silver,
Copper,
Aluminium
9) Which Motor For Traction Purposes?
10) Which Motor For Blowers?
11) In Resistance welding what is the Power Factor?
Unity,
Small Lag to Unity,
Small Lead to Unity,
0.3-0.5
12) Eddy Current Loss in Transformer is Dependant on?
13) Power factor in Transformer?
14) Wind energy ?
Easily Available,
Renewable Dependant on Power of wind,
High Cost,
All the above
15) Shaded Pole Motor Uses
Commutator,
Capacitor
None
16) Distribution Transformer Efficiency is High at Which
100% Load
75% Load
50% Load
17) Why Conductors are Stranded?
To Increase Strength
To Increase emf,
Corona
18) Single Busbar is used because
Low cost
Not able to maintain without switching
Not
19) Able to clear fault without switching.
20) Good Conductor Means ?. Relation Between Conduction Current and Displacement Current?
21) Dielectric Loss in Ferrite?
22) When Fault Occurs Impedance will be?
23) Electrostatic Voltmeter scale is?
Uniform
Non Uniform,
Any Thing
24) Which is Faster?
Induction relay,
Moving Coil Relay
25) Why Safety Resistor in ohmmeter?
26) If Electron is Removed From it Becomes ?
Positive
Negative
No Change
26) Computer Understands which language?
27) Computer CPU Contains?
28) Why External Resistance is Used in Motors?
29) Arching Horns Rating are Based on?
Exam/Interview Date: 09.09.2011
No of Rounds : Screeing Test
Contributor Name: Harish