(Paper) Temenos Fresher Jobs Interview Placement Paper Pattern: February 2011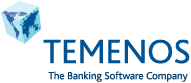 Company Name: Temenos
Type : Fresher, Job Interview
Paper : 111 Questions in 60 Mins. (No -ve marking)
Basic Ratio, Profit & Loss, Time & Distance, Time & Work, Boat, Train Avg. SI CI Area, Volume
I attended around 89 questions:
11 colleges participated around 700 appeared.
70 Cleared Aptitude, 36 Cleared Technical, Finally 25 Cleared HR I am lucky 2 be in this list.
Aptitude was easy basic Quantitative from RS Agarwal.
In Tech the asked Basic C/C++ programs n concepts of C C++ Basic definitions. If you write 2 out of 3 progs. correctly  then if u answer the 75% of the Ques. you can be confident in clearing they asked.
DBMS Queries, Data Structure Questions Sorting, Trees etc.
As I've mentioned OOPS and this as my interest.
HR was normal:
Tell me at urself.
What u know abut Temenos.
Why should I hire you?
Why you rejected in previous interviews.
Your goals in life.
Will you be ready to work in Africa n Afghanistan
Be confident talk positively job is yours.
Be confident, Think u know all don't get tensed,
Exam/Interview Date : 01-Feb-2011
No of Rounds : Aptitude Test
Location : Chennai
Contributor Name : Silpa