(Paper) Latest Perkin Elmer Fresher Job Interview Paper Pattern, 2011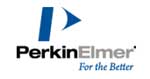 Company Name: Perkin Elmer
Type: Fresher, Job Interview
Paper Pattern:
Technical Written - 30 questions & duration: 30 min
Interview: Technical written was purely based on chemistry fundamental based questions:
Examples:
1. Two immiscible liquid can be separated by which methods?
2. What section of the periodic table is a very strong oxidiser?
a. Alkali metals.
b. Halogens.
c. Lanthanide
d. None
3. What do u mean by retention time in Chromatography?
4. Gases used in GC-FID are?
5. Which substance is produceed by Harbour Process?

6. Which compound forms coloured compound?
a. CaCl2
b. CrCl3
c. NaOH
d. KBr

7. What is the oxidation no of N2?
8. How many Moles of CO2 are present in 220mg?
Exam/Interview Date : 26-Apr-2011
No of Rounds : Technical Round-1
Contributor Name : BIO046